NEED A BABYSITTER? CHECK OUT
MY PERSONAL BABYSITTING SERVICE!
Place: Fullersburg Woods Nature Education Center
Location: 3609 Spring Road, Oak Brook, IL
Type of place: Nature center
Secret: The Nature Center offers free wifi! Its like a cozy lodge inside, with dim lighting and comfy chairs. So, if you feel like bringing your laptop and getting some blogging done while your little ones play... or even if you want a quiet place to chill out while someone else has your kids... this is a sweet find!
Appropriate Ages: Any
Cost: Free!
I love nature centers, and I'm always on the lookout for new ones that will appeal to the little kids.
Christina from An Eclectic Odyssey
blogged about
Fullersburg Woods
, which I had never been to even though it was very close to my house!
One day last week, I had plans to take Pufferfish somewhere completely different, but we got bad directions and couldn't find the place. With not much time left before I had to go pick up the older kids from school, I tried to think of a place to take Pufferfish that would be equally fun and special. Then I remembered Fullersburg Woods, and I headed there! (First, we drove through McDonalds, so we could have a picnic lunch!)
Pufferfish loved eating at the picnic table on the back deck of the nature center, overlooking Salt Creek. She actually took this picture on her own!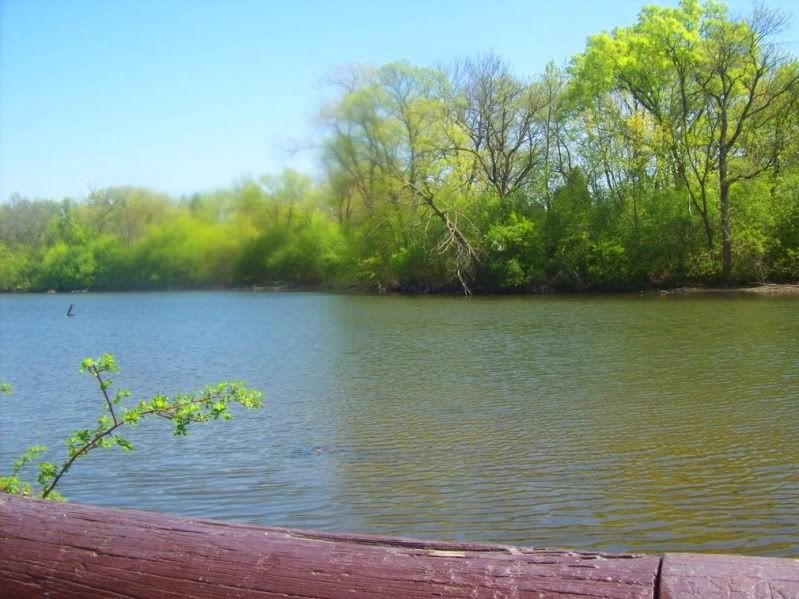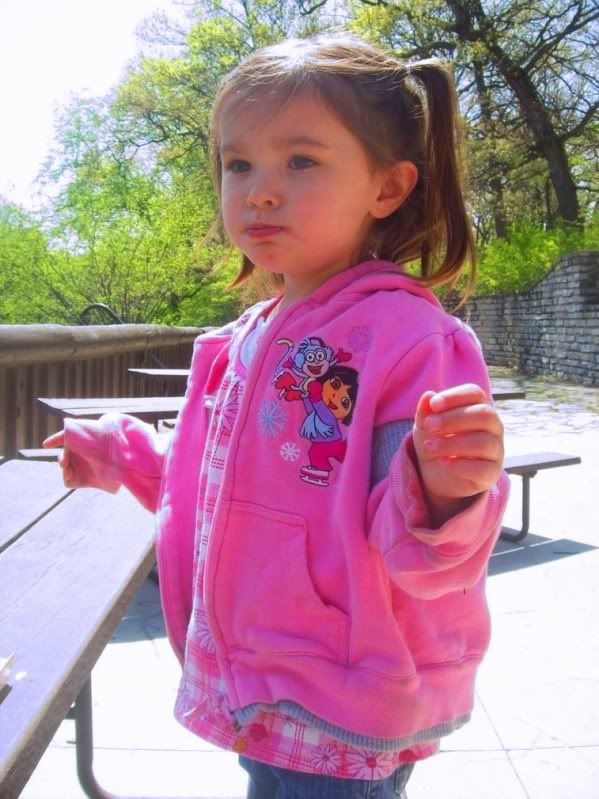 After lunch, we headed into the nature center to explore. Pufferfish noticed the big bucket of stuffed animals right away! She wanted to sort them out by families, piling all the owls together, all of the dogs, etc.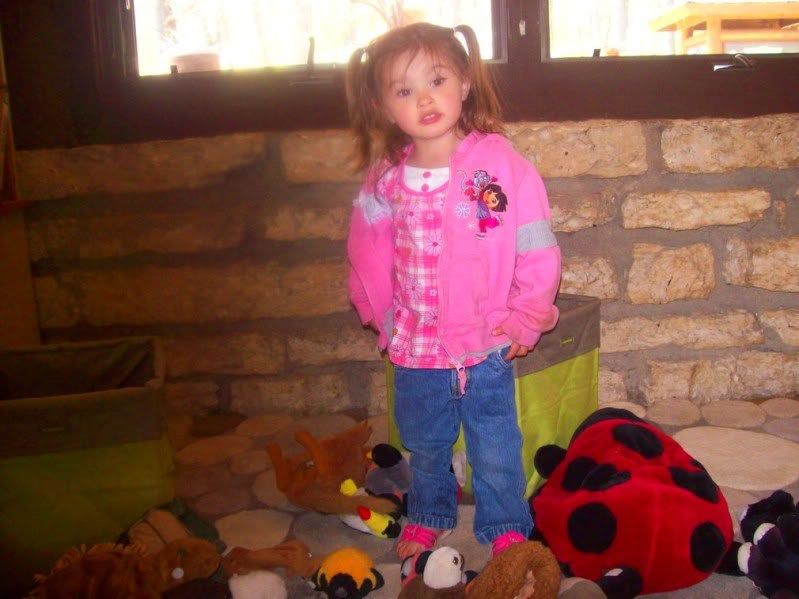 She also loved the reading corner! We read several nature-themed books together here!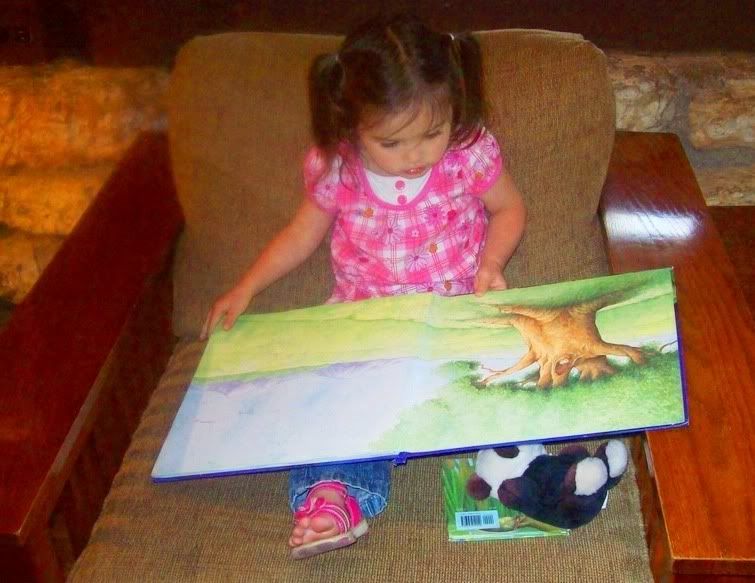 They have this giant treehouse that kids can climb up to. Its supposed to look like a nest. I tried to take a picture of Pufferfish in the nest, but she was too tiny to see over the edge!
Pufferfish spent a lot of time looking out at the creek through the window, using binoculars!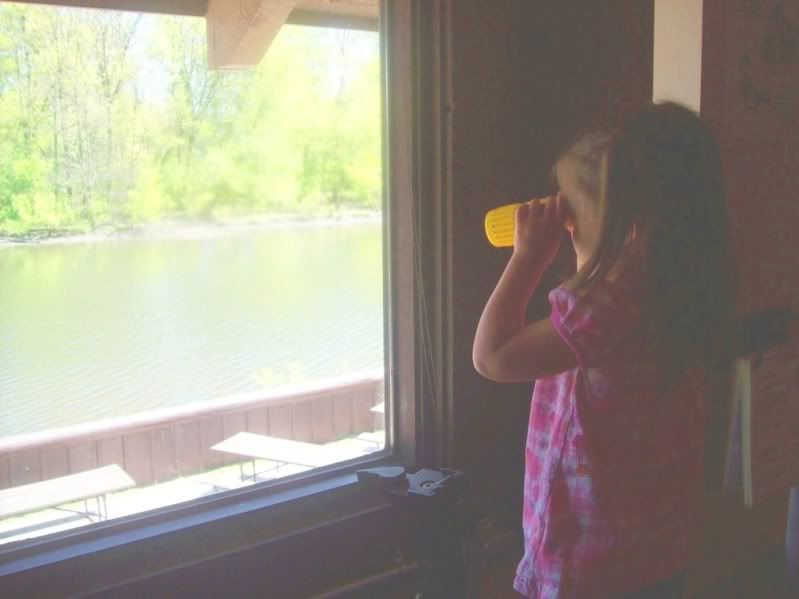 There is also a woolly mammoth skeleton. I think Pufferfish was a little afraid of it, because she wouldn't let me take her picture near it. And Pufferfish liked looking at the live snake and lizard there as well!
This nature center doesn't have
as
much to do as Willowbrook. But it is a very nice place to spend an afternoon! I am looking forward to going back there sometime, maybe with the older kids, and exploring the trails some more!