Last week the
Villa Park Library
hosted a Mother's Day gift making workshop for kids. Little Bear, Rafael and I went and checked it out. It was pretty cool! The kids put together little coupon books with offers to do chores, give hugs, etc. They also got to decorate gift bags. The gift bags were nice, because I had had the kids make picture frames the day before, so we could also put the picture frames into the bags!
Here are the kids working hard on their bags.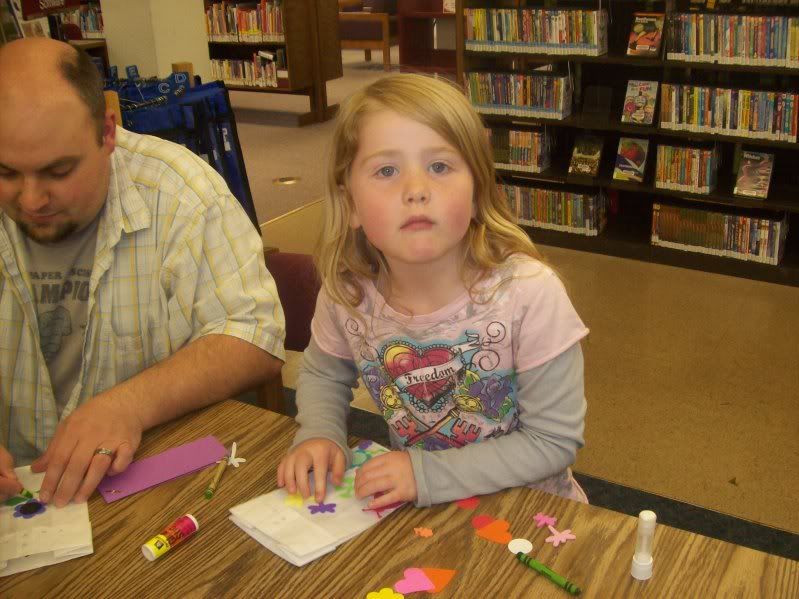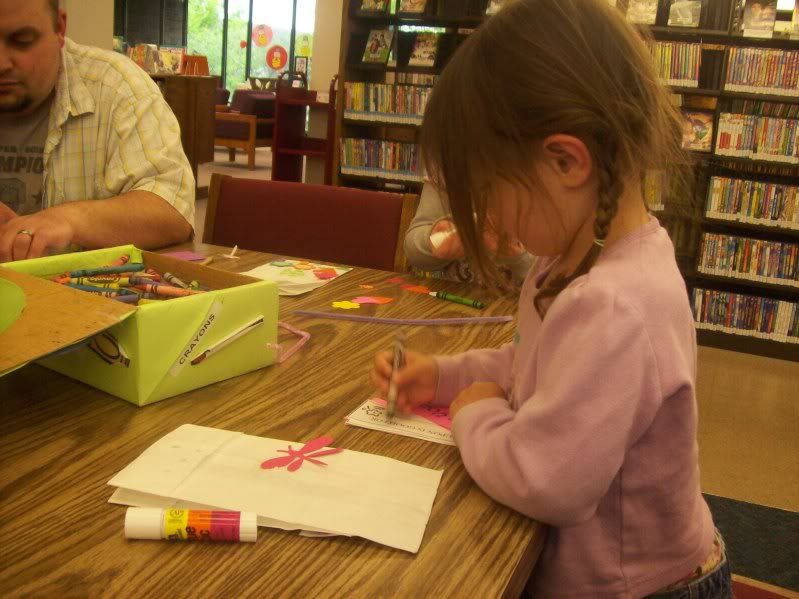 They worked very hard, but apparently exhausted their capacity for good behavior. By the time I snapped this last pic of them with their finished bag, they were being monsters!
Rafael is looking aggravated at having to stand still for another moment!
At any rate, it was a very nice event, and the kids were proud of the gifts they had made! Thanks to the
Villa Park Library children's department!